Lornaville Refuse To Bend
"THE BIG RED DOG"
Archie is a over-medium sized ,clean lined,easy gaiting male,with that "look of eagles" outlook
A few of Archies show wins
Best in show South Yorkshire alsatian club show Judge G.Mitchell
Best of breed Bournamouth championship Judge N Ibbitson
Best of breed,pastoral group at Kent county show judge J Leadbeater
Reserve best dog South Yorkshire alsatian club show Judge S Searle
1st Post grad dog Gsd Alsatian club of United Kingdom Judge J Munday
Best of breed Cheshire county show judge B Little
TYPE TYPE TYPE, WANT A DOG LIKE THIS!!!!!!!!!!!!!!!!!!!!!
He is not at public stud ,but i sometimes have young adults and puppies sired by him for show and pet homes.
watch out for archie puppies
Their are some stunning babies around by him ,watch out for them,they are type,colour,with magnificent side gaits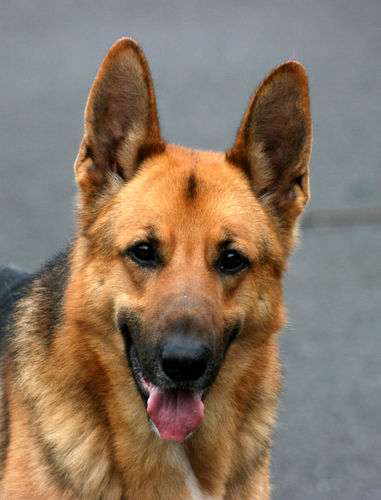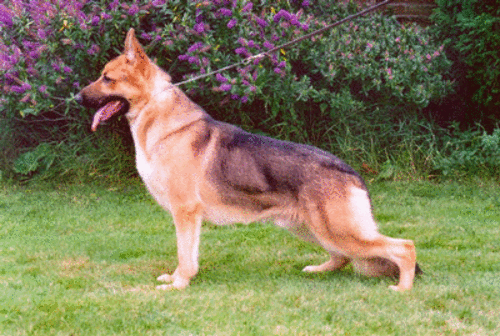 LINE-BRED TO PRODUCE
LINE-BRED TO LORNAVILLE SEABIRD 2CC'S 3RCC'S AND THE GREAT LORNAVILLE AMBASSADOR 2CC'S 2RCC'S.
ALL GOING BACK TO THAT STUNNING CHAMPION TARQUIN OF DAWNWAY
Want expression and dark eyes,he's got it!!!!!!!!!!!!!!!!
IF YOU LIKE THE BRITISH BRED ALSATIAN DOG WHY NOT E-MAIL ME TO GO ON THE WAITING LIST FOR A PUPPY ,THEY ARE WORTH THE WAIT!!!!!!!!!!!!